How To Make Yourself Strong In Difficult Times This Year
Even if we do not want to live this life where times were caught in tough circumstances. Whether it is a health problem, financial problems, job insecurity, or a matter of relation. Whenever such difficult situations come into life, then we become very weak. It seems very difficult to get out of these circumstances. (Make Yourself Strong)
When everything is going well, then it is very easy to make yourself strong, but when life is tough, it becomes challenging to deal with it. At such a time, the person sees himself as a bird in a trap, for which it is impossible to get out of this challenging situation.
25 Ways To Make Yourself Emotionally Numb ? How to Make Yourself Emotionally Numb
If you think your problem is bigger than you, then you will see your situation very difficult, but when you consider yourself bigger than your problem, then any major problem is very small in front of you.
Never forget that you are a human being, not that bird. Humans have the power of intelligence, on which they can make their difficult circumstances right, and they can get out of difficult times and make their life a happy life.
If you are in a situation where you are finding it difficult to deal with, then do not worry. I have written this article only to remove this fear and hard time.
In this, I have described the very practical ways that if you understand well and take it in your life, you will soon begin to understand your difficult times as the Normal Situation. So Let's Begin.
How can I be strong in times of difficulties?
Keep Positive:
By reading my first point, you might be asking yourself that I have a difficult time and how can I keep myself positive. Whenever difficult times come in a person's life, they always start thinking negative.
They do not contemplate to get out of their difficult circumstances but instead starts worrying about their difficult times. (Make Yourself Strong)
Click Here To Read: 20 Ways to calm your mind – How to calm your mind
Just understand this thing. Accept your difficult circumstances, and as soon as your mind comes to worry about this problem, then stop yourself there. This is positive thinking.
If the thought was a concern in your mind and you started thinking about it, then you would start moving towards negativity. Thinking about your adverse circumstances, think of how much better your life will be when you get out of this bad phase.
Inspire To Other People:
The difficult circumstances of your life are going on; maybe you are lying to yourself. Not sure why not talk about me You have ever seen people who can not see anything since childhood, whose eyes do not look, you have seen those people who can not hear or can not speak, you have seen those people who can not walk.
You have seen the little children whose parents have died, and they are orphans, you saw the children who do not have the fortune to eat a meal.
Click Here To Read: 15 Scientifically Proven Ways to Be Incredibly Happy – How To Be Happy
Now by reading this, you probably understood what I mean. Yes, I want to say that it is a difficult time for you that it can be a very relaxing life for such people.
If we compare our difficult situations with the difficulties of the life of such people, then it is clear that your problem is nothing in front of these people. You are in a way better position than other millions of such people.
You are getting worried because you have not fulfilled any desire or satisfaction yourself. Recognizing your reality, the hard times you are saying the worst phase of your life, after five years from now, this bad phase will not be in your life. But is it with those people who have no eyes, no feet, or those who are hungry are living their lives?
Accept Your Reality:
You got a failure in your life, you got away from some close relationship, or you lost your job and are now unemployed, then at that time do not cry without grief, but should bounce back.?
Bounce back means that instead of weakening yourself, think of strengthening yourself. Accept all the reasons why you are trapped in difficult situations with full acceptance. (Make Yourself Strong)
Now find ways to get out of this difficult time. There are thousands of ways, do you try them or learn about them. Always remember that whatever happens in life is all for good.
Think about what you can do to get out of difficult times. The more you try with effort, the sooner you will be able to change your condition.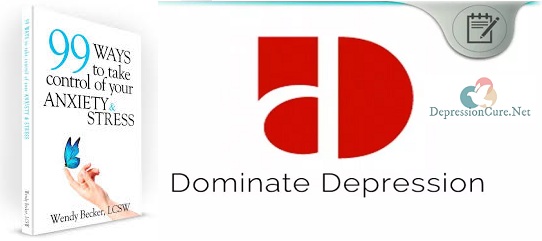 Have Patience:
Having patience is very important in our life. If patience is not in your life, then nobody will be able to save you from being mad. Patience is a significant contributor to achieving success in life.
Whether to do something good or to get out of the bad times. It is essential to be patient. In a difficult time, this quality comes in the body itself, which gives the power to get them out of this difficult time.
Click Here To Read: 22 Ways To Become More Positive – How To Become Positive
If you are passionate about cricket, then you have seen in the test match how a team thinks of drawing it to avoid losing the match. This is the time when there is a fire test of patience for the players. At such times, if the batsmen have patience, they will save the match, but if they lose patience, then the match leaves them.
So Friends have a hard time. Do not lose your patience and be patient. The day is coming when this bad phase will go away from your life, and a new dawn of your life will begin.
Start reading books and watching videos (Read Motivational Books & Videos):
This is one of the easiest ways to get out of the bad times. If you have to get out of difficult times, read books. Read the biography of the great people and learn from them.
Any great person cannot become great by foiling a difficult situation. Every great person gets out of big problems and becomes the best. Learn from the struggles of such people. Apart from this, there are many motivational books in which you will get power by reading.
In addition to books, you can also watch videos. Youtube is an excellent platform for this today. You start watching videos to strengthen yourself.
Believe it or not, but my personal experience is that reading books and watching videos gives excellent power. Just a little spark to get out of difficult times is what you required and will get it from them. (Make Yourself Strong)
Click Here To Read: Top 25 Ways To Reduce Stress – How To Reduce Stress
If your courage increases even a little bit, then there will be no significant problem in front of you. Therefore, to get out of the bad phase, take the support of books and great videos. It will change your life and will also give you a wealth of knowledge.
Identify Reality and Fantasy:
I've explicitly added this point so that you will be able to understand your problem very easily. There are two kinds of problems in our life. One – real problem and second imagination problem. Real Problems are very rare in our lives; we are just sad about thinking about fictional problems.
Suppose – If you had a job that was no longer there, then you have to find another job. It is a real problem, that is your job, and you have just set thinking about what will happen, what will I do, how to think of all, will I get another job.
Which may not even be. So, you understand your difficult circumstances that this is your real problem or a possible problem. (Make Yourself Strong)
If you have had a girlfriend, now that you have broken up, then this is your real problem for some time, but if you are always sad to think that you are away from your girlfriends, then it is an imagination problem. You are crying for the person who is no longer in your life but has a feed in your memory.

Know Your Good Point:
The last point is to recognize your goodness; that is, consider the good things in you. There is some evil in every person, and there is a lot of good too.
You peek in yourself and see what kind of qualities you have in yourself that you should be proud of yourself. Right now, your life is going through difficult times, so keep calm and keep an eye on your circumstances.
Your real problem will be gone sometime later; there will be happiness in your life. Perhaps you might forget this problem. So do not take any such risk from your problem so that you have some damage.
To get out of your bad phase, bring out your goodness. Be happy, think about your coming good days, instead of thinking about the difficult times, are happy for what you are doing now. (Make Yourself Strong)
This life is like a journey in which many times a great journey will take place; the pleasure of traveling will disappear at the same time many times, and this journey will seem a bit daunting, but it is the lifestyle.
There is happiness in life, and there is also sadness. Everyone Depends on how you react in every situation of your life. How do you make yourself strong, you like to give up your hard times or try to get out of this situation faster like a brave person.
I want to say to you that this difficult phase will soon come out of your life, then it will not be a problem for you. So, keep patience with patients now and keep hope for a better time to come.
Note: Depression Cure does not provide any type of medical advice, diagnosis, or treatment.
10 Reasons Why People With Anxiety Have Such A Hard Time Finding Love