Introduction
Unwanted Friend – It will often happen that you have to go to help a friend or relative in times of trouble. We all get ready to help for a while. But if you find yourself in such a situation that the guest stays for a long time, then it can be a bit difficult to remove them without drama.
How To Remove Unwanted Friend Or Relative From Home
Method 1 – Ask to go
Think about why you want them to leave:
Before starting any conversation, it is essential that you think about the reason in your mind. Think of any agreements that may have been made between you in the beginning or any promises that have been created/ broken.
Understand the situation and their current behavior and decide your reason accordingly. Well "I don't like to be with you" is an excellent reason to ask someone to leave, you have more information with him like, "You never clean the dishes," or, "You told me to go months ago" etc. can be added.
Whatever issues have occurred, keep writing to them with a date. If the situation is expected to be difficult, then you need to write detailed information about the business.
This conversation will not be easy; it can happen; it may cause a rift in your relationship. But living with so many problems and issues among them also affects your friendship, so if they stay longer, then you will have to make a decision.
If you had tied some rules before coming to their house, then there would not be much difficulty in carrying this conversation forward. It is right to get a contract signed with your expectations before anyone comes to your house.
Speak in a slow and respectful tone:
Although by now, you will be upset, sad, or fed up, it would be better not to get angry and ask for unnecessary demands. Why do you want them to go away, give all those reasons, and also explain to them how much difficult it is for you to do so. Talk to them as you would to your coworker, meaning only the issue without anger.
Say, "We had spent a lot of fun with you, but now we need our place back, and that's why you have to leave from here in two weeks."
They may be staying with you for some reason; you will have to find out about Community Assistance Services to send them on time for this.
If it is so that from here they will have to spend life on the road or in the car, then you will have to find an emergency service. By doing this, they can get a temporary home.
Stay on the reasons you thought earlier: If there has been any problem or they have broken any promises, then you have to remind them how they did not fulfill their promise and now they should find a new place. (Unwanted Friend)

Click Here to Read: 20 Things To Know If You Love Someone With Anxiety
How do I get rid of an unwanted house guest?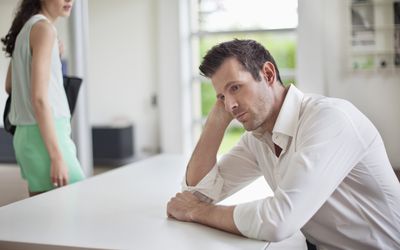 In detail, give them an example of the reason for not going for personal purposes:
Do not say "because I hate you" or "because you are lazy." It is better to disrespect them than give them concrete examples. A list here will help.
If there have been a lot of issues with them, then write each and every event with a date. If they ask "why," then tell 2 -3 such incidents when they have broken promises, or you have difficulty bragging.
Instead of telling them to go as far as possible, emphasize your reasons. "We need more space," "We cannot afford to keep you here anymore," etc.

Give a definite date when they should go:
They will be told that they have to leave tonight, so that they can increase their anxiety because your friend or relative will have no other place to go. Instead, choose a date by which they must go and say that this is the last deadline. Generally, give them at least 1-2 weeks, or until the end of the month so that they get time to choose the next place.
"I want you to leave completely by April 20".
If they have any compelling reason why that date is not appropriate, then you can talk to them and decide a better date. However, do not change the date for more than 3-5 days. (Unwanted Friend)
Find the options and the necessary information to keep sweetness between the relationships.
If you have the convenience, then think of some ideas to make it easy to change your guest house. You can bring them in front of the conversation so that they feel that they have to go, but there are other options. It may be that they reject your given idea, but to realize that you are worried about them, it will reduce the sorrow of this matter. (Unwanted Friend)
Be unwavering, clear, and precise about your decision:
Once you think you have to send them out, then stick to your point. These conversations can be complicated, and no matter how much you try, feelings can get hurt. You still have to stick to your decision.
If your partner asks you to change your choice, then he will assume that he can break the rules and promises without changing it. If things have gone so bad that you have to send them out, then you have to send them.
Understand that this can also spoil your relationship:
It is a stressful task to get your friend or relative out, and this may cause your mutual relationship to deteriorate. In the end, you need to understand that even by keeping them in your house for a long time, your relationship is deteriorating.
If you always fight, your friend/relative is taking advantage of you, or the thoughts of both of you do not match, then living under one roof will worsen the relationship. You can do this:
Help them find a new place or job.
Avoid abusing in stressful situations. If they are angry, still keep calm and tell them why it is essential for you to find a new place. Do not start abusing.
Make an appointment, invite them to dinner, and maintain a friendly relationship with each other.
If you have a big fight, or you do not agree on anything, then it would be better to break the relationship. (Unwanted Friend)
Click Here To Read: What Ended The Great Depression
How do I get rid of guests that won't leave?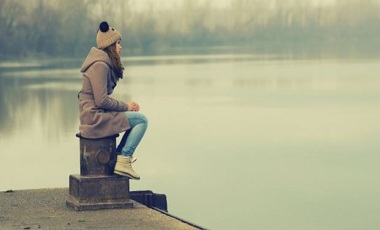 Method 2 – Legally evacuating people
Send them a certified letter and ask them to vacate the house in 30 days.
Even though the guests do not fall in the tenant category, some tenant-landlord rules may apply to this relationship if they are with you for 30 days. Talk to a lawyer who will help you by making an eviction notice. It is better to give a written warning in advance to protect yourself.
With this warning, they will legally be declared as "willful tenant." You will need this status to take legal action, so do not skip this step.
Note that the language is being used in the letter so that it cannot protect itself from being fired with the help of tenant rules. Look at the regulations of your country, and make it clear what kind of living agreement you had with that person, especially if they are not paying the rent.
File an official tenant eviction order in your local court.
If he does not leave the house, then, you can take him to court. If they have paid rations or any bills, they are likely to become "at-will tenants," and then it will be challenging to get them out of the legal stake.
And if they get the first written warning Has been ignored, then you will have to enter Eviction Proceedings in your local district court and exclude them.
If you are going to give a court order, then you should have a list of unmatched reasons ("Just Cause for Eviction") and a copy of the lease and other agreements.
Generally, your letter should mention the place where you will keep their belongings if they do not go themselves, as well as the date when you will remove their belongings from your home. (Unwanted Friend)
Change the locks only if you are concerned about your safety:
If you suddenly lockout a "willful tenant," especially if their belongings are in the house, you will get a costly civil case or legal process. May have to face it.
By changing the locks for a guest, he can also get you jailed under the wrong circumstances, especially when he has suffered because of this or he is unable to reach his property. Anyway, doing so will increase the tension, and the issue can take a terrible form.
Once you have a court order, and you have informed the police that you are concerned about your safety, you can change your locks. (Unwanted Friend)
If he still refuses to go, call the police.
Unless he is a genuine member of the house, his mail comes, or he is on a lease, you can get him removed from the home by calling him an "intruder." The police are called only when the situation is very serious, and the person himself leaves the house after hearing the number 100.
Some police officers refuse to fall into such cases. But, if you have submitted a letter for eviction in the court, then they will consider your guest as an intruder and remove them from the house.
How do you treat guests at home?
Method 3 – Set rules for guests
Set rules and limits from the beginning:
If you feel that a guest is becoming more a member of a lesser household, then set some rules as soon as possible. This gives you a better reason for when you have to remove them later – you can say these rules without first getting emotional.
Set your expectations within the first week itself. Do they have to pay rent? Do they need a job interview? If they want to be with you, then decide these things with them in advance.
A written and signed informal contract is an easy way to set rules and guidelines and mutual expectations. Please notarize this document. Many banks provide notary facility to their customers for free. (Unwanted Friend)
Set a date for his departure:
Before asking him to leave, sit down and talk to him once about when he is thinking of moving. Leave the decision to them, because then they will not be able to turn back from the due date.
If there is no date in their mind, then decide together. Think of something concrete, such as "when they get a job" or "after six months".
If they want a job, together decide some goals that they want to achieve ? apply for a job every day, re-write resumes, etc. Note that they are really looking for a job or are just enjoying free things.
If you have a dilemma about whether they should stay with you or not, then set a trial period. When they come to visit, you tell them that they have 2-3 months to live, after which you are not sure that they will be able to live anymore.? ?
As problems escalate, keep writing about them:
If your friend/ relative is breaking the rules, insulting you or retreating from your promises, write every incident in a notebook with date and time. Then, when you talk to them by doing this, you will have some issues instead of sad calls and stupid things.
The less private it is, the better. Telling someone to leave should not break the friendship, primarily if you will base your reasons on facts rather than feelings. (Unwanted Friend)? ?
Click Here To Read: Destroy Depression Review – Is It Legit or Scam?
Help them to stand on their feet:
Some people move forward in life with a little encouragement. When he applies for a job, read his resume and cover letter, go to the open house with him, and help him become a freelancer. If you help someone to become self-sufficient, he will go away without any fight.
Review their goals and promises regularly, and help them to achieve them.
If you finance them to change their house, it will help them to move forward.
Advice
Keep emotions under control at all costs. The goal here is not to fight but to discuss what your wish is and how your guests should respect them.
Mostly, everyone should talk to each other face to face. Due to the presence of more people, they will feel surrounded and can attack back. (Unwanted Friend)
Warning
Keep in mind that your guest does not have any of your valuables at the time of talk of eviction.
Make sure you are not angry. If you are still angry about any event or situation, then calm yourself before starting the talk.
Note: Depression Cure does not provide any type of medical advice, diagnosis, or treatment.